Beautiful desert landscapes, year-round pool season, pockets of affordable housing and 300 days of sunshine make Phoenix a great choice for those considering a move to the "Valley of the Sun". Even though most areas of Phoenix can look similar to the newcomer, these small cities and neighborhoods make up Greater Phoenix provide diversity and differing lifestyles.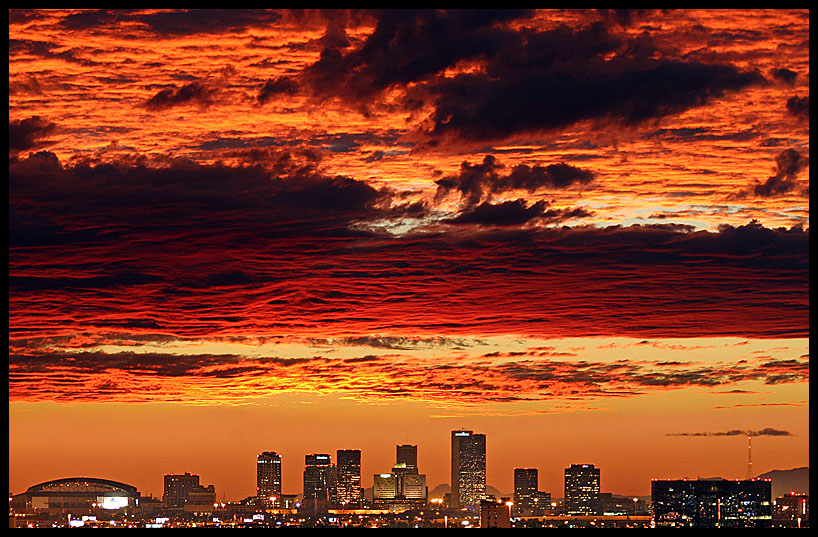 If you're looking to make Phoenix your home, it's helpful to understand the many areas that make up Phoenix and its surroundings. Here's a guide to the top 8 neighborhoods in Phoenix for newcomers.
Downtown Scottsdale is a great place to consider moving to if you love shopping, spring training, and lots of yoga studios and coffee shops. The Scottsdale Waterfront is a million-square-foot project with retail, office, restaurant, and high-rise residential buildings, making it a great place to stroll, shop, or dine. Old Town is the heart of downtown Scottsdale and contains the highest millennial population. This lively area has a bustling art scene…nightlife, plenty of drinking and dining establishments—like The Montauk, Farm and Craft or Pop Diego's, just to name a few. And there's shopping at Fashion Square, a huge shopping center with luxury high-end stores and some of the best people watching in the city.
2. North Scottsdale
Residential neighborhood more your speed? Head up to the 'burbs of North Scottsdale for a more laid-back feel that is popular with a slightly older, more grown-up crowd. Scottsdale Airpark, a large employment center with over 55,000 employees, spurred residential and commercial growth in the area, making it possible to live, work, and play in North Scottsdale.
If money is not your concern, you can be a PV resident! Sometimes referred to as the "Beverly Hills of the Southwest," this once rural area now has sprawling with multi-million dollar houses, decorating it's cliff sides, and twelve resorts creating a vibe of luxury. We're talking BIG money…there's a price tag to live in "paradise"!
4. Arcadia
Arcadia is comprised of several sections. Arcadia was built upon former citrus groves and was occupied by citrus farmers during the first part of the 20th century, now with its' lush landscape yards and streets. Arcadia is also home to some of the best dining and shopping in the Valley of the Sun. Arcadia is one of Phoenix's most picturesque and popular neighborhoods—an ideal location for both work and fun, with its vibrant food and culture, walkability, and plush landscape. Not to mention the unbeatable views of Camelback Mountain. Nearby Camelback Mountain Echo Canyon Recreation Area offers some of the best hiking in the city.
5. Tempe
The city of Tempe is bordered by Mesa to the east, Scottsdale to the north, Phoenix and Guadalupe to the west, and Chandler to the south. North Tempe is the 'hood for you if you like subdivisions that weren't all made with the same cookie cutter. Near Arizona State University, the historic Maple-Ash neighborhood is a funky, fun area with varied older architecture ranging from farm cottages to ranch houses.
Want to feel the urban vibe? Phoenix's downtown scene is for you! Several new mixed-use commercial buildings have revitalized shopping and dining downtown, and it's the place to be for sporting events, concerts, indie coffee shops, boutiques, and bars. So much to do…from the Phoenix Art Museum, take in a show, or tour art galleries and venues throughout the city on First Friday, one of the country's biggest self-guided art walks. The light rail makes it easy to get around without a vehicle.
Speaking of downtown, the hyper creative arts district Roosevelt Row, or known as RoRo for short, links downtown to several residential neighborhoods. Houses have been converted into chic bars, live music venues, patio dining and funky boutiques. Starving artists won't go hungry with the collection of hip and trendy eateries. This is the place to be if indie films are your "thing" as well as craft beer and art openings.
8. Glendale
The fourth largest city in Arizona, Glendale is nestled in the northwestern quadrant of the Phoenix Metro area. This once anonymous Phoenix suburb has turned into its own thriving mini-metropolis, complete with shopping and sports! Glendale's charming downtown features a small shopping district, Catlin Court where historic homes have been converted into specialty shops, cafes, restaurants, and antique stores. On the western edge of Glendale, you'll find the Westgate City Center…a thriving mixed-used urban development featuring numerous shops, clubs, bars, and restaurants, as well as University of Phoenix Stadium (Arizona Cardinals) and the Jobing.com Arena (Phoenix Coyotes).